29 Mar 2011
21:42 |
Posted by Jay |
|
Edit Post
MiShKa iN MaY
Our fantastic new collab from the designers here at Heartbeatz!
Early Bird Offer!!
Official Release is 1st April
from now until then, just 2 days
you can get it free with just $7 spend anywhere in store
1st April onwards free with $10 purchase!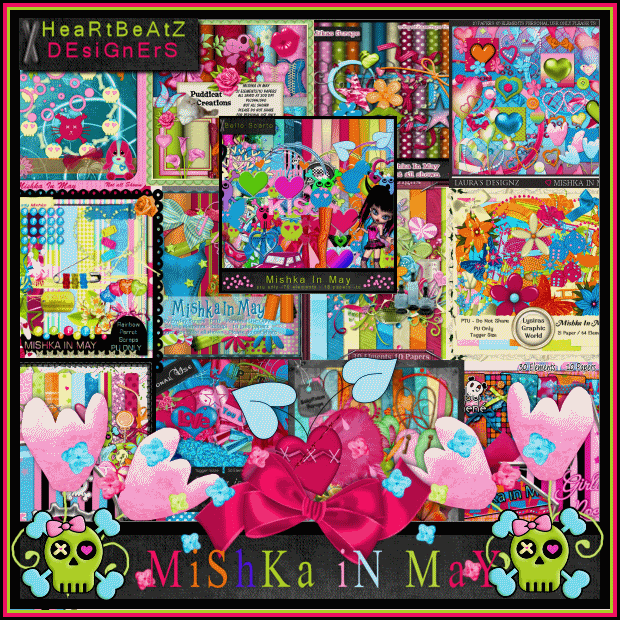 Mishka in May
just $10 for 13 kits!
or get this free with $10 purchase!
packed full of goodies to keep you busy for
a long time, Lady Mishka as you may have guessed was the inspiration for the collab and has been waiting eagerly for the result, im sure she will be as happy with it as what we are and hope you all are too!
an absolutely fantastic collab put together by 13 designers here at HC
Rainbow Parrot Scraps
Alikas Scraps
Puddicat Creations
Debs Design
Emjay Scraps
Fantasy Dreams Designzs
Bello Scarto
Lauras Designz
Rebel Dezigns
Rieka Rafita
P & A Dezigns
Lysiras Graphic World
Baby Cakes Scraps
Labels:
Collabs
|
0 comments
|
Links to this post
About Me
Fave Blogs

Labels

Header ©Laura's Designz. Powered by
Blogger
.